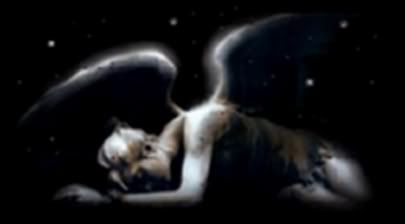 "Lappi 3, This Moment Is Eternity"
by Nightwish (Angels fall First)
This moment is eternity
Day posesses no key here
where moon sheds the cold twilight
This moment is eternity




Land of beauty,
cold and cruel
Fjeld chants echoing,
reflecting the melancholy...




Trust the wind
Trust the fires
Call for the hermit of the night




Land of raven and bear
Land of eagle and wolverine
Dismal are the mirrors of a wolf
"

A

rranca las rosas y no esperes,
ni el pasado que fue lamentes.
Goza y mientras puedas siente
porque si el tiempo un c?rculo fuese,
un eterno retorno en devenir
donde el pasado a?n no es,
donde el futuro ya lo fue,
entonces, no olvides vivir
el eterno momento que es."
Esta obra est? bajo una
licencia de Creative Commons
.