"
En las aguas profundas que acunan las estrellas,
blanca y cándida,
Ofelia flota como un gran lirio,
flota tan lentamente,
recostada en sus velos...
"
(

Rimbaud

)
There is a willow grows aslant a brook, That shows his hoar leaves in the glassy stream; Therewith fantastic garlands did she make Of crow-flowers, nettles, daisies, and long purples That liberal shepherds give a grosser name, But our cold maids do dead men's fingers call them: There, on the pendent boughs her coronet weeds Clambering to hang, an envious sliver broke; When down her weedy trophies and herself Fell in the weeping brook. Her clothes spread wide; And, mermaid-like, awhile they bore her up: Which time she chanted snatches of old lauds; As one incapable of her own distress, Or like a creature native and indued Unto that element: but long it could not be Till that her garments, heavy with their drink, Pull'd the poor wretch from her melodious lay To muddy death.
Ophelia was

a bride of God
A novice Carmelite
In sister cells
The cloister bells tolled on her wedding night

Ophelia was the

rebel

girl
A blue stocking suffragette
Who remedied society between her cigarettes




And Ophelia was the sweet

heart


To a nation

overnight


Curvaceous thighs
Vivacious eyes
Love was at first sight
Love was at first sight...
Love...






Ophelia was

a demigoddess
In pre-war Babylon
So statuesque
A silhouette
In black satin evening gowns

Ophelia was

the mistress

to
A Vegas gambling man
Signora Ophelia Maraschina
Mafia courtesan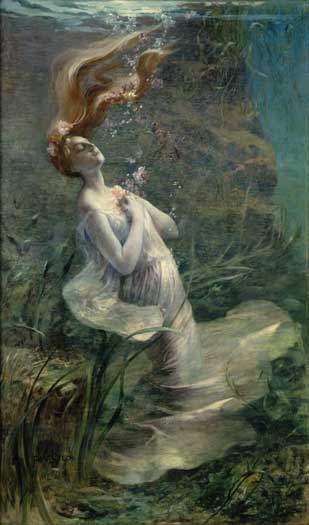 Ophelia was the circus queen
The female

cannonball


Projected through five flaming hoops
To

wild

and shocked applause
To wild and shocked applause

Ophelia was

a tempest cyclone


A goddamn hurricane
Your

common sense

, your best defense


They wasted, and in vain






For Ophelia 'd know your every woe
And

every pain you'd ever had


She'd sympathize and

dry your eyes


Help you to forget...
And help you to forget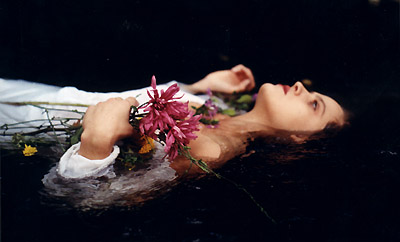 And

help you to forget



Ophelia's

mind

went wandering
You'd wonder where she goes
Through

secret doors

down corridors
She'd wander there alone


All alone

...





"

Ha caído la estrella fugitiva, y aún divisan los ojos su estela luminosa

.

"




Emoción:fenómeno consciente de capacidad de respuesta. El humano responde a circunstancias y a entradas específicas con combinaciones de reacciones mentales y fisiológicas. Las reacciones mentales son parte del conocimiento. Las respuestas fisiológicas varían, pero involucran al sistema respiratorio, cardiovascular y otros sistemas corporales. Éstas son frecuentemente inducidas por sustancias químicas y contribuye el sistema límbico, esto es, el hipotálamo y la amígdala. Una buena hipótesis acerca del desencadenamiento de emociones se origina en el modelo del cerebro como instrumento de control.


"Era un corazón de cristal:
en vez de someterlo a la dulce
temperatura del amor,
lo sometieron a la presión
de las pasiones, y estalló..."
Esta obra está bajo una
licencia de Creative Commons
.